BUDGET OFFER RESIDENCE
Amenities
Linens, blankets & bathroom towels included
Wi-Fi available in communal area
Communal fully equipped kitchens
Shared bathrooms with shower
The budget rooms come with a comfortable double bed, twin bed, triple or even 4 beds.
Our budget rooms have access to terraces with stunning sea views and include well equipped communal kitchen and bathrooms with hot showers that make your stay comfortable.
These rooms are Non-Smoking. Smoking is allowed on the terrace.
i* Discounts for various activities (bike rental, dining places) available when staying at Rooms Sunce Island Residence.
PLEASE CHECK OUR SPECIAL OFFERS AVAILABLE FOR DIRECT BOOKING & LONGER STAYS!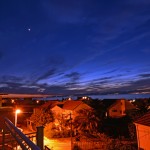 Your inquiry: